EdiLog has moved into a completely new production facility in Timrå. The premises have been adapted to the smallest detail to build and develop the next generation of log stackers in the most efficient way possible.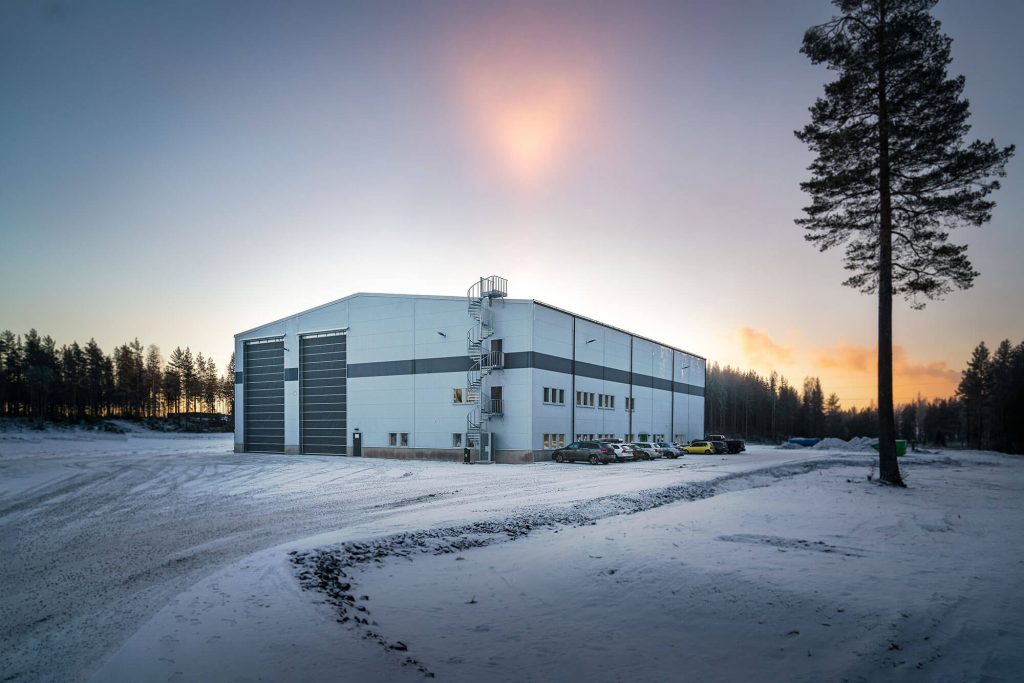 The 1,500 square metre building houses everything from workshops and warehousing to office and space for digital monitoring of log stackers in production over several floors.
"Above all, we have optimised logistics, which significantly reduces production time. We now also have much better and well-organised areas for warehousing and electronic work, all for faster delivery to future customers," says Kjell Arne Engberg, EdiLog's founder and CEO.
In October 2020, the business moved from industrial premises at Vivstavarv in Timrå to the new location, which is still close to the E4, the airport and the railway.
The initiative is based on a well-founded belief that EdiLog is the solution for the future of timber handling. Successful development work focussing on further reducing energy consumption is currently underway.
"We are driven by a huge interest, curiosity and have an open mind for change. I always say: We don't believe this. We're convinced this is going to be okay. Reduced energy consumption and a better environment for anyone in or around the machine is the direction that everyone has to choose now", says Kjell Arne Engberg.
The new premises have room for continued development and parallel production of several log stackers.
"Our plot is 35,000 square metres and we are already prepared to expand. We are ready for continued establishment in the market," says Kjell Arne Engberg.