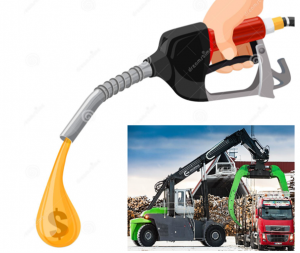 Due to the fuel prizes, we will share the knowledge we have gained with our extensive measuring of EdiLog.
The most common way to measure fuel consumption is litre per hour. It has its drawbacks. If idling is decreased, litre per hour will increase though total fuel consumption will decrease. On delivered EdiLog machines we have a span between approx. 250 and 600 litres per month depending on how idling time is set. (Idling is recognized when RPM is below 700)
It is not possible to eliminate idling, but it might be worth considering the amount of idling in your operations.